Food
AbbyEats: Ramen Nagi
12:14 PM


Hi Guys!

So last mother's day I decided to have a lunch date with my mom and sister at Ramen Nagi Greenbelt. My mom has been craving for Ramen Nagi's ramen ever since she first tasted it.

I ordered 2 bowls of ramen for the 3 of us because I already know that we can't finish one bowl each.

We decided to order butao and the Red King Ramen.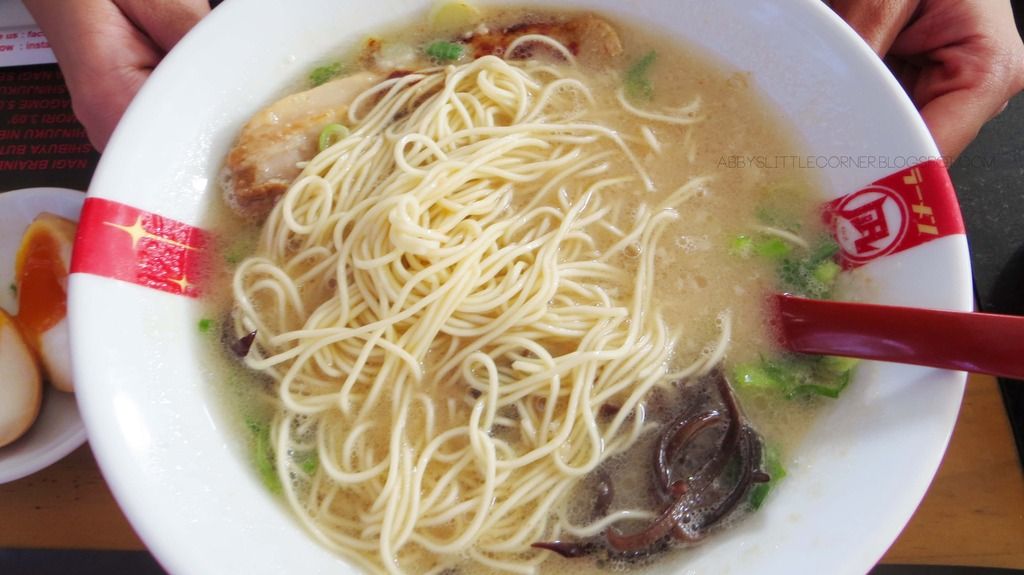 Butao - 390 Php
Butao Ramen has a thick white creamy pork based soup. I think this has the mildest taste of all the Ramen in Ramen Nagi. Perfect for a first time Ramen Eater
Red King - 410 Php
Red King has the perfect blend of spiciness and sweetness. I was surprised that mama dear actually picked this. Turns out that this is what she is craving for.
So Overall, My mom and I loved our Ramen Nagi experience. The service is great plus the waiters are so nice. The food was superb too!