Hello Girls!
I finally jumped in the liquid lipstick bandwagon. Remember my last post? I said that I had been saving money for my trip with LE BF but being a self confessed makeup junkie, I couldn't stop myself from buying this babies. So here I am typing a new blog post! Yay!
So this La Splash liquid lipstick has been around in the makeup world in quite some time now although it's very new here in the Philippines.
So what is it:
According to the
website
:
This liquid lipsticks are rich waterproof shades that will leave a velvety, matte finish that never transfers. Experiment with their boldest high pigmented shades -- from neutral to solid black. With its innovative formula that glides on as liquid and dries matte, you are sure to turn heads!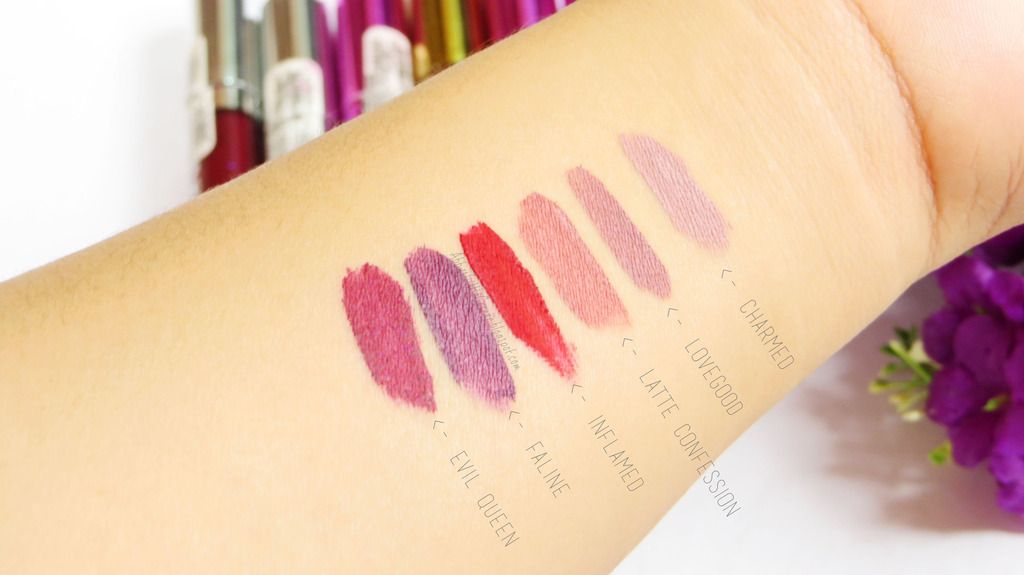 My Thoughts:
True to its claims. This liquid lipstick really has a matte velvety finish and the staying power is amazing. It's also waterproof/ smudge proof when I swatched it on my skin. Unlike the other long lasting matte lipstick that I tried, this doesn't dried up my lips too much. I also like that it has a lot of variety of colors to choose from. The only downside for me is removing this lipstick. that's why it has a remover of it's own. I already tried using olive oil and makeup removers but still it's hard.
Swatches: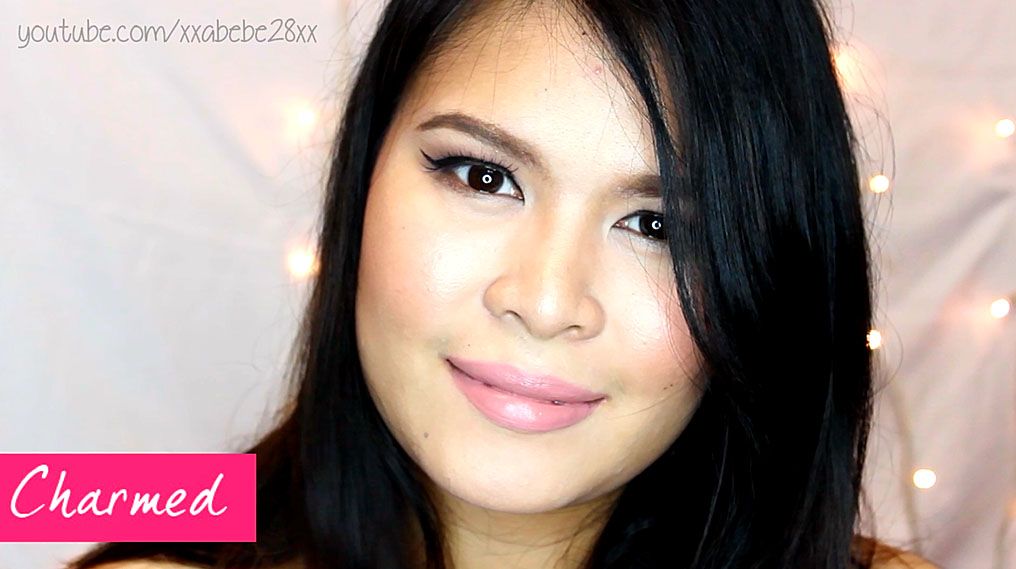 Charmed is a very pretty warm pink nude lipstick. It reminds me of ever bilena matte lipstick in mauvey but it is darker and much warmer. This color can really look my face really washed out but lining my lips with a lip liner can fix this.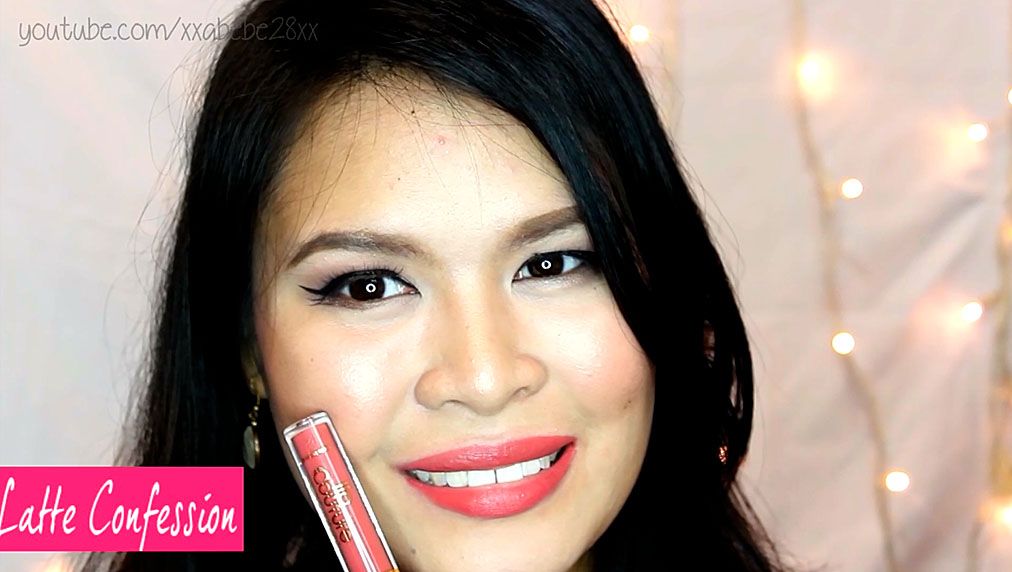 Latte Confession has a warm brownish coral lipstick. Kinda reminds me me Fashion 21 Aqualicious lipstick in Warm Salmon but this one has more brown to it and less coral.
Faline is an dark magenta lipstick with a hint of red tiny glitters when worn on my lips. The glitters are barely visible and it adds shine to the lips.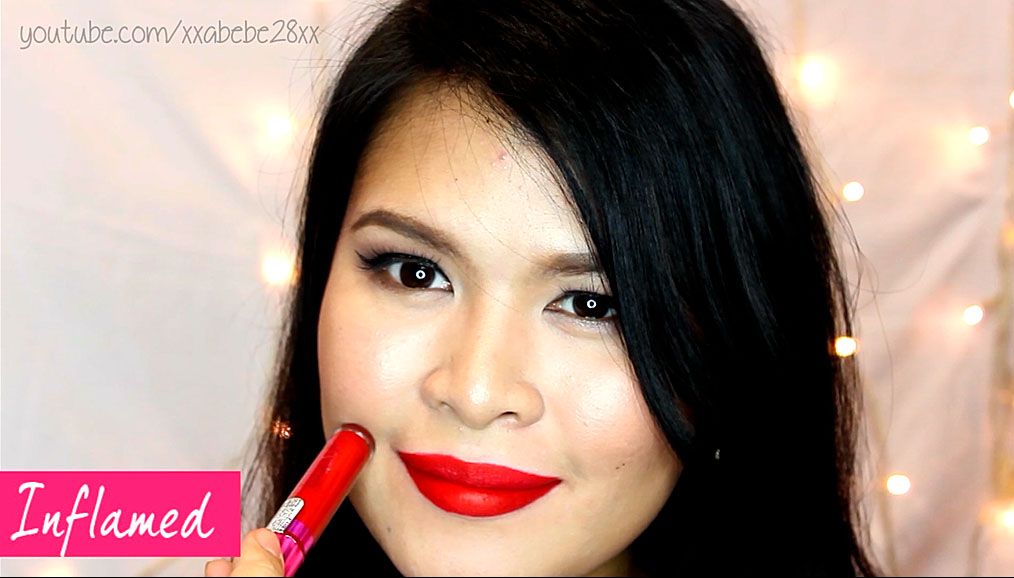 Inflamed is a bright cherry red lipstick that is perfect for all those who have fair skin. Tho for me, I'm having a hard time pulling off because it's so bright


Lovegood is a perfect everyday pink lipstick. at first I thought that this is too light and grayish but it really complements my skin tone. This is also perfect for those morena girls out there.
My favorite of all the shades that I have. Truly I can feel all the evilness in me when wearing this bad-ass lipstick. This is so far my perfect plum and I really really love this color.
What I didn't Like:
I hate the smell - it has a super strong chemical scent on some shades.
and not available in the Philippines (you can purchase it online tho)
That's it for my review. it helped you if you're planning on buying this lipstick.
Love,
Abby